HAVANA, FL – May 9, 2023 – Applied Fiber, the world's leading provider of socketed terminations for synthetic fiber rope systems, announced its recent celebration of 20 years in business. The Florida-based company has been developing unique terminations and end-fitting solutions for performance fiber ropes since its inception.
From modest beginnings, Applied Fiber has become the clear leader in termination technology, delivering over one million terminated ropes to date from micro assemblies to some of the largest ropes manufactured, allowing end-users to utilize the benefits of performance fibers in many critical applications.
Below are some of the highlights over the last 20 years:
2005 – Executed initial product sailboat mast rigging for racing yachts
2006 – Developed a breakthrough for dock mooring systems in partnership with Seaflex, now the most widely used mooring systems in marinas worldwide
2008 – Produced the first Nodal Seismic quick release rope connector. Used extensively for mapping the sea floor in the Middle East, Europe, and Gulf of Mexico
2009 – Developed the first Multistranded Termination as part of the US Navy Carrier development program for Aircraft Arrestor Cables
2010 – Developed the resin infusion process used for Military Missile Radar Defense Systems
2011 – Achieved ISO 9001 Quality Management Certification
2014 – Built the first semi-automated resin infusion manufacturing machine to terminate fiber ropes and cables
2016 – Delivered the first mining Dragline Main Pendant set to the largest earth moving equipment in the world
2017 – Prototyped the first digitally enabled termination, capturing information in real time on the rope system
2018 – Built one of the longest test beds in existence capable of proof loading rope assemblies at 180 meters length to 1,000 tons
2018 – Received DNV Type Approval under lifting appliance rules for fiber rope terminations
2021 – Licensed our technology to Bridon Bekaert, one of the world's leading rope manufacturers
2022 – Provided the cable assemblies for the sunshield of the James Web Space Telescope
2022 – Created spinoff company Knowix focused on building the digital/data infrastructure for critical applications in rope and cable industry
2023 –First Deep Sea Fiber Rope Crane deployed in the Gulf of Mexico with Applied Fiber sockets
2023 – Received DNV Approval of Manufacturing Certificate for the semi-automatic termination process
To meet the growing global demand for our products, especially within the renewable sector the expansion of our licensee partners will be crucial to provide the infrastructure "locally" to industrialize the rope termination process. This will be a key element in the successful deployment of floating offshore wind around the globe.
"Advancing technologies is within our DNA and we are excited to begin the next phase of our journey with our licensee partners and KNOWIX to provide the benefit of synthetic ropes to many demanding applications. I am thankful for our investors who have supported our vision, and I am extremely proud of the people within our organization providing the energy and drive that has been key to achieving our goals," said Richard Campbell, CEO of Applied Fiber.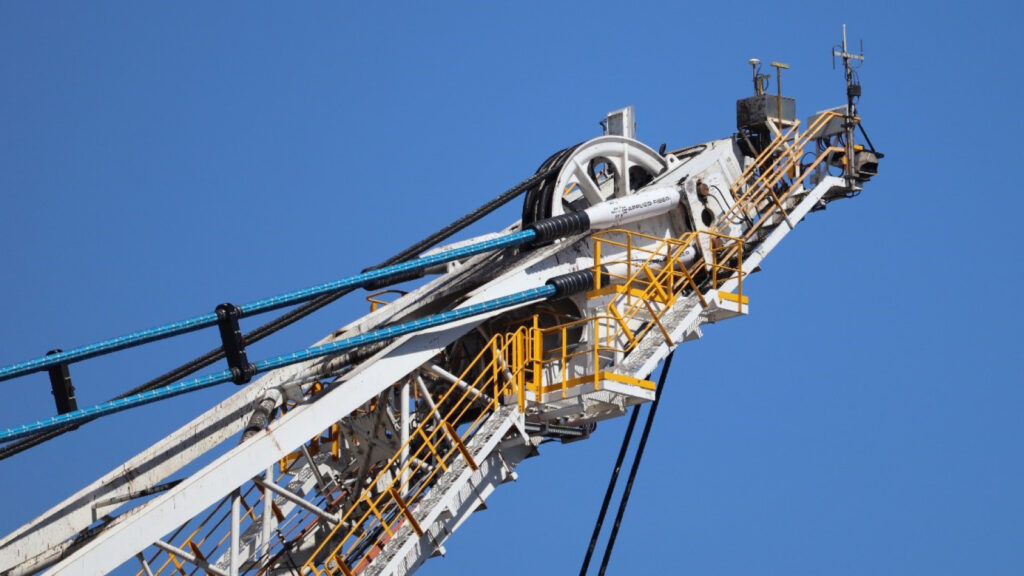 About Applied Fiber
Applied Fiber is the global leader in high-capacity, high-performance socketed terminations for synthetic fiber tension systems. We serve a range of markets including defense, offshore oil and gas, mining, medical, commercial marine, energy, industrial, and OEM. Our solutions and technology, including Knowix digitization, deliver scalable, reliable synthetic rope termination solutions that drive overall system performance and improvements. Visit applied-fiber.com to learn more.