Fiber Rope Lifting Systems
Synthetic ropes are gaining acceptance in lifting systems of increasing capacity.  As capacities grow, users look for validated technologies, like Applied Fiber's, that allow the full utilization of synthetics.  Applied Fiber's terminations deliver rigging arrangement simplicity and interface options allowing users to seamlessly connect to payloads, hooks or tools; while process and product certification provides performance and reliability assurance.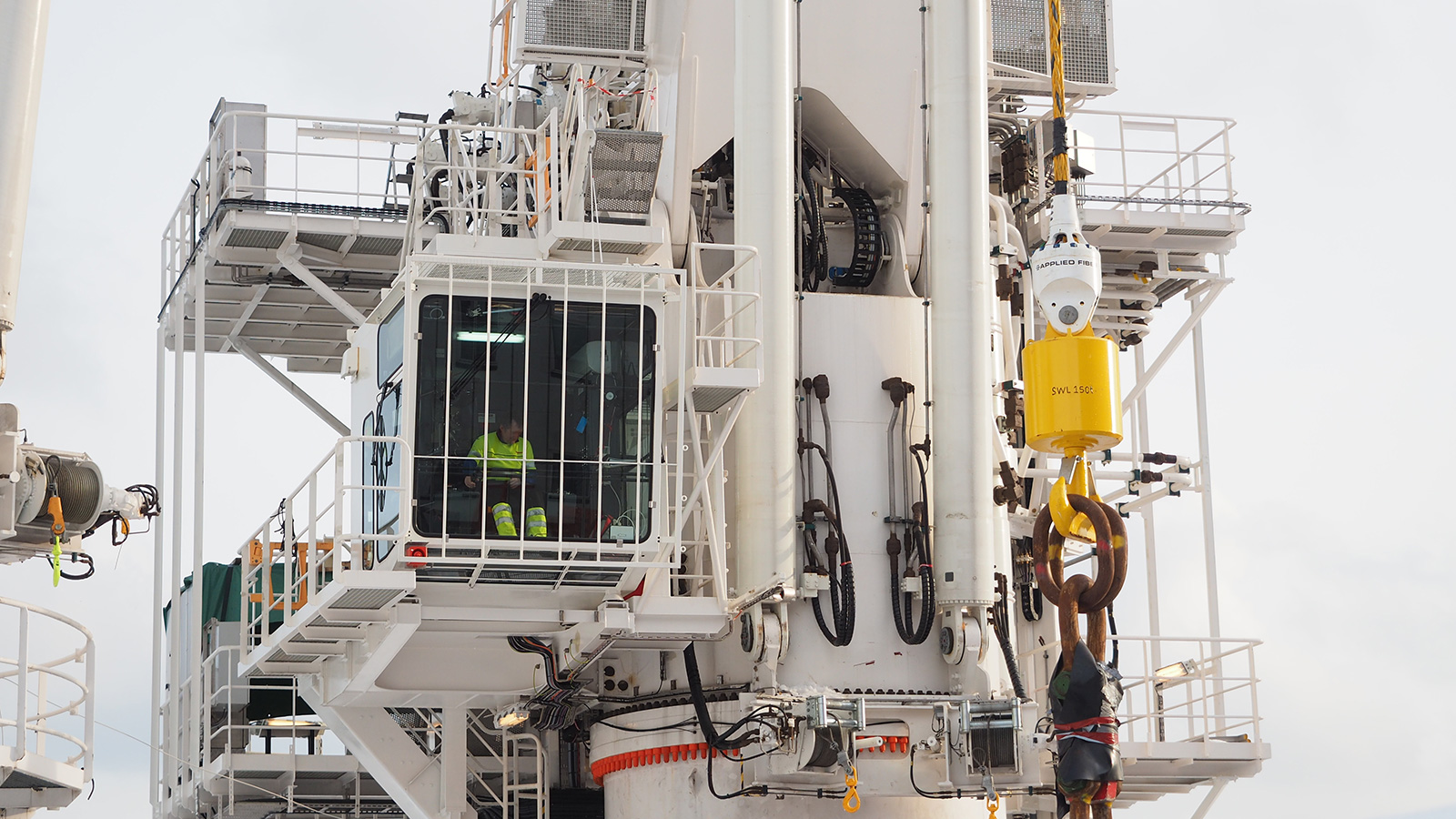 As a critical component in lifting systems, performance validation of a rope termination is essential for overall system certification.  Applied Fiber's technology has been issued a certificate of qualified technology by DNV; application specific approvals for offshore fiber rope cranes (DNV-ST-E407) and type approved under DNV E378 lifting applicable rules.  Applied Fiber's industrialized termination process assures a reliable termination, every time. 
Applied Fiber terminations provide users a compact and  customizable solution.  The termination provides a simple shackle free direct connection to the swivel/hook or payload.  Since the termination itself is the hardware, additional functionality such as tool-free connect/disconnect can be incorporated without reduced impact to size and weight.  Passive inspection features can also be added directly to the termination providing users easy to use condition assessment tools.
Applied Fiber terminations are the ideal housings for sensors to measure rope conditions, creating smart terminations.  Applied Fiber's exclusive partnership with Knowix to digitize socketed terminations allows users to monitor usage data from the rope and provide as usage history, driving improvements in inspections and  retirement guidelines.  Knowix's software platform facilitates the management of a large number of rope assets and provides inspection tools.